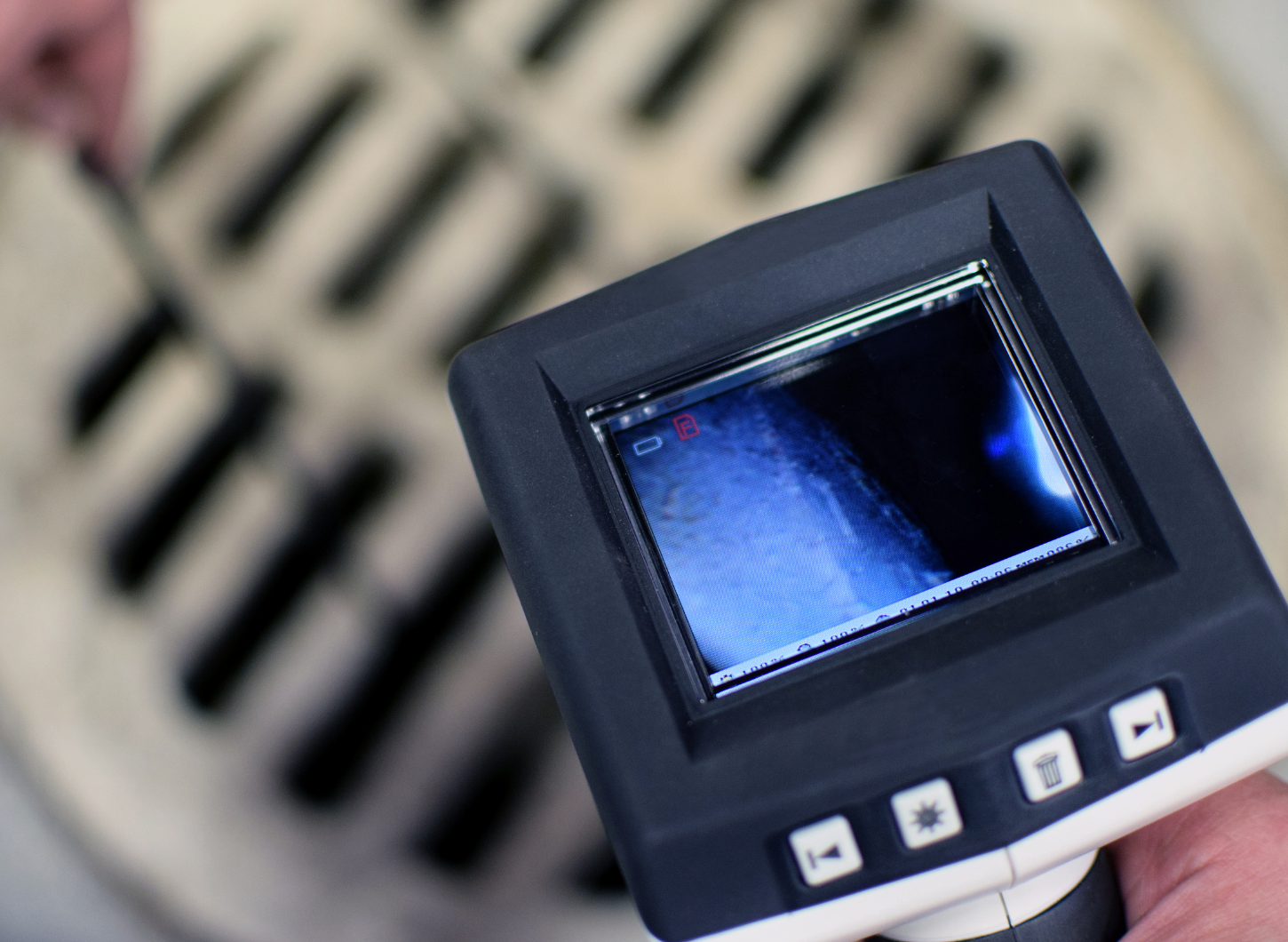 Camera Inspections
Plumbing camera inspection technology allows for a simple and effective way to properly diagnose plumbing problems. A camera inspection is performed with a piece of equipment known as a plumbing video camera. The camera is attached to a drain snake-type device and fed into the plumbing pipe. The plumber, watching the live video feed from the camera, is easily able to identify drain clogs deep within the plumbing system and to locate where there might be a pipe break. This saves you time and money by properly diagnosing your plumbing issue upfront without having to test and repeat. Here are some of the common reasons our customers get plumbing video camera inspections:
Our non-invasive and waterproof plumbing video camera equipment allows our customers to save both time and money when diagnosing a major plumbing problem. We have many years of experience deploying plumbing cameras to properly diagnose issues and get them resolved for our customers. Interested in another plumbing service? Check out our other services!
Schedule a Plumbing Camera Inspection Today!
You can reach us at (203) 937-2772 to schedule a plumbing camera inspection for your home or business today from one of our licensed, bonded, and insured plumbing technicians!